Quinta de los Cedros Hotel
The hotel has 32 rooms, all of them decorated in a unique style, in which the wood of its floors is combined with the marble of its bathrooms, to offer our guests great comfort. All fully equipped, with minibar and free WIFI (fiber optic 300 megabytes).
The building has 20 rooms and 2 suites. Located in the garden, there are 10 "bungalows" rooms, with individual porches, ideal for enjoying nature without leaving Madrid.
Inside, you can enjoy a warm and welcoming atmosphere in which small details are taken care of with special attention, and in which the know-how of your team of professionals, will make your stay an experience that you will want to repeat.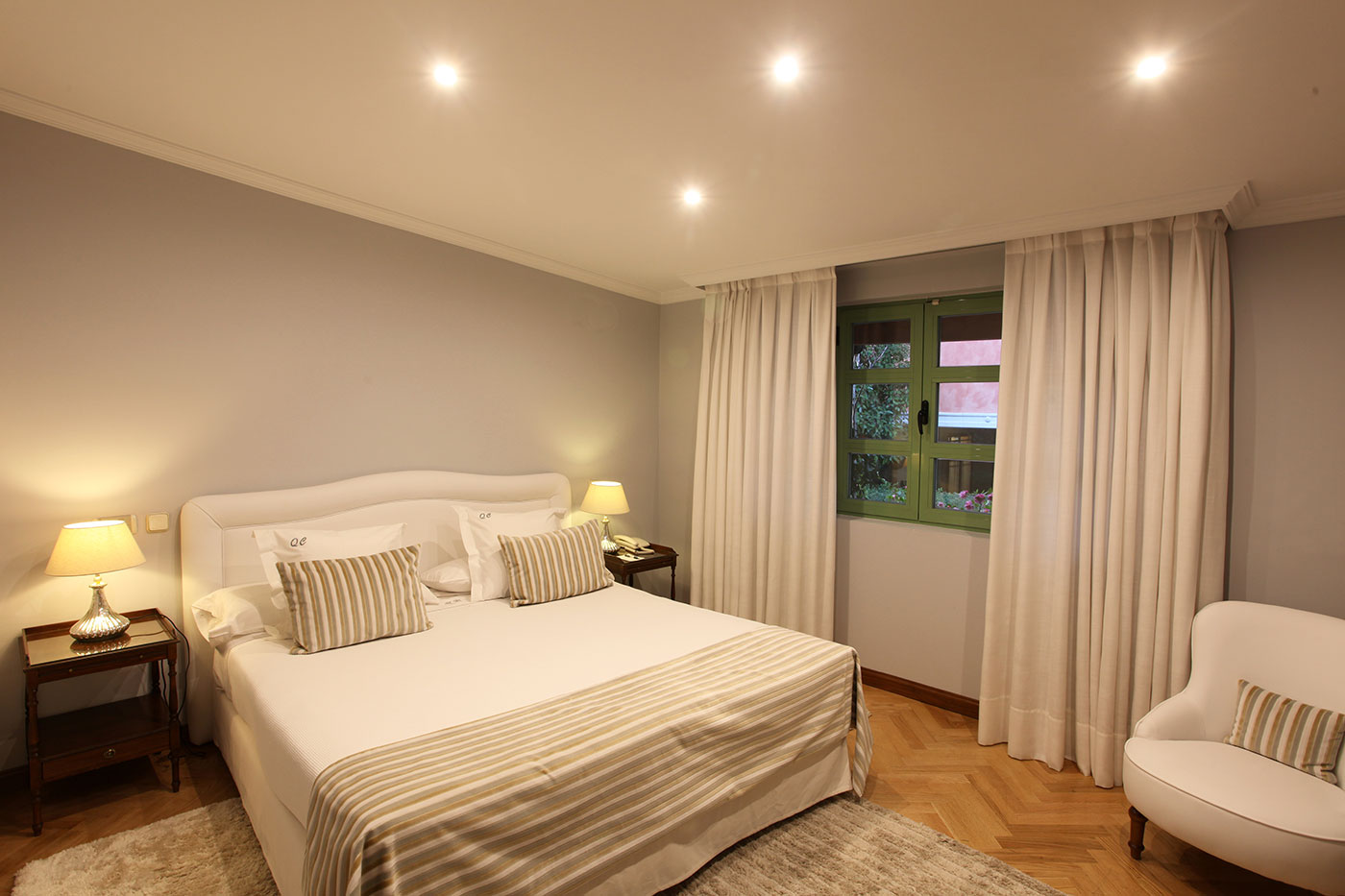 Double
Very cozy rooms, available with king-size or twin bed. All of them, distributed throughout the hotel.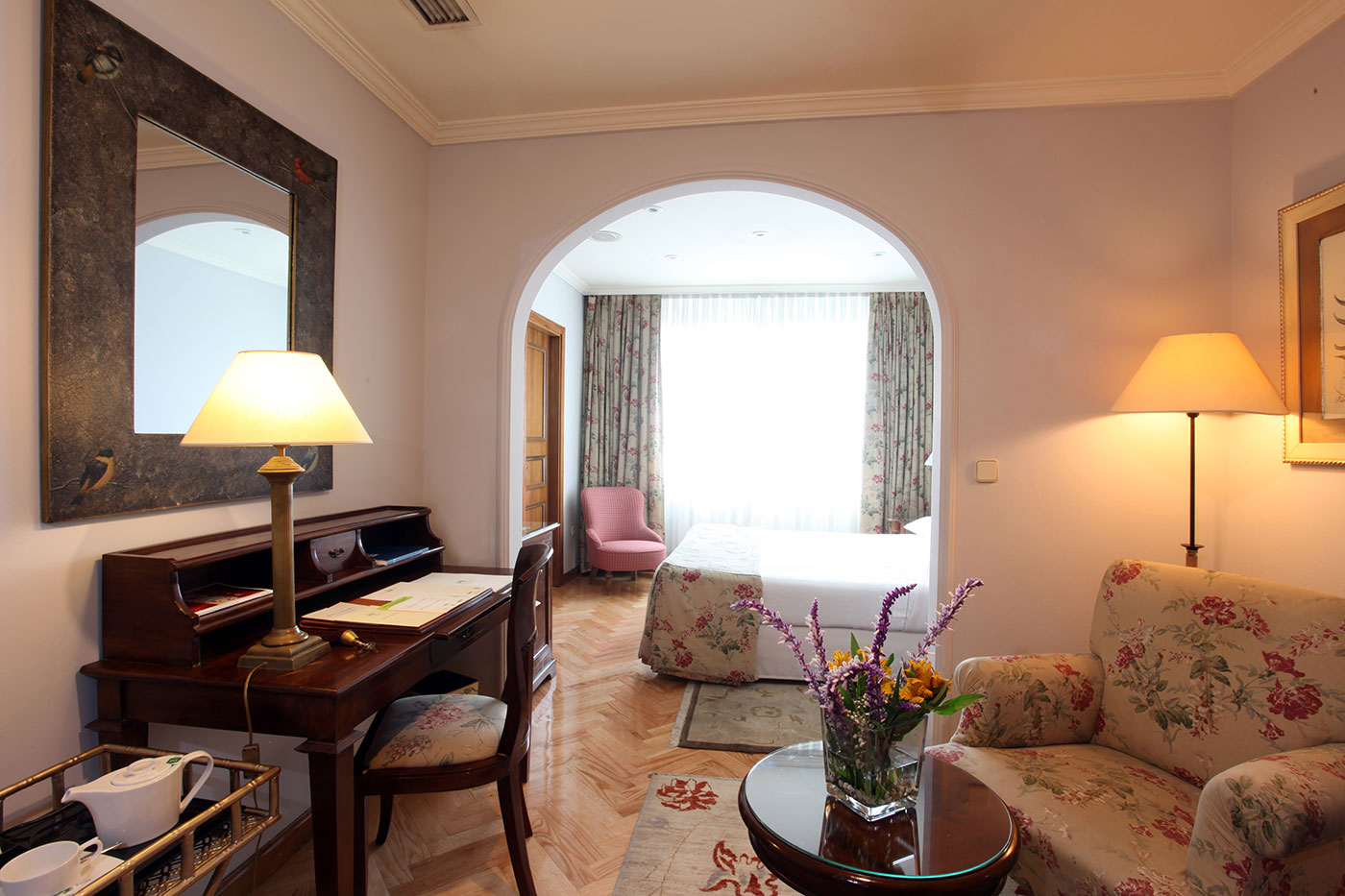 Superior Double
Spacious rooms, with king-size bed. Some of them with integrated lounge in the room, and others with private terrace.
Double
Spacious rooms with equipped independent lounge and private terrace, ideal for romantic nights or long stays.
Included in the MICHELÍN 2020 Guide
Get in touch with the Quinta de los Cedros Hotel and enjoy your stay in Madrid.
RESTAURANT
Quinta de los Cedros
In the Los Cedros Restaurant you can enjoy a menu of Mediterranean roots: dishes that combine ingredients and classic recipes of our kitchen with innovative and surprising elements.
The restaurant, divided into three environments, offers the possibility of enjoying its splendid terrace in a quiet garden that is ideal for romantic dinners on summer evenings.
Enjoy the Cedars Restaurant
More information: 91 515 22 15 or restaurante@quintadeloscedros.es
CONTACT
"The atmosphere, the room, the excellent service, the location and the good cuisine of the restaurant."
"Great hotel, comfortable, quiet, clean, … very good !!"